Welcome to Jo Allebach Fine Art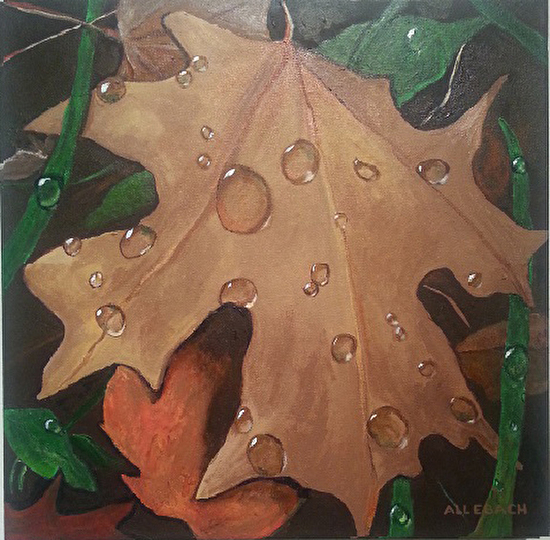 After the Rain
JO ALLEBACH
Jo Allebach
JoAllebachFineArt.com
My primary focus is to present a painting that expresses a feeling of the beauty of the world around us. When I am painting I feel such peace and happiness and I only hope the person looking at the painting gets a feeling of similar joy. I want it to be more than a pretty picture; which is fine as far as it goes, but truly having dynamics is what I am putting on the canvas.

As an artist, I am putting on canvas the amplification of how I see the world. However, it isn't all pretty landscapes, because the same dynamic which reaches a soul can be felt similar to the way a flower radiates or an apple shines. You want to reach out and have it included in your life.
There is also much delight to be experienced from a simple, yet truly complex painting of the friends and family of Marcie. Marcie is the essence of all that is contemplative and joyful, without being overly vivacious. She is reflected in the glow of everyone in her life, even though she has not been previously painted for the world to embrace. First you have Marcie's Sister to show this love.
The actual physical aspect of painting a work of the art work is a gratifying challenge, also. The way the paint interacts with the environment, and how it relates to the canvas, ultimately determines the painting. Knowing how the paint is going to react is always a challenge; the decrease of the coverage during the drying process is remarkable, as is the color shift. These all must be considered to properly communicate a glowing joyful painting proficiently.
The end result is my art needs to connect with another person. It needs to be seen. Therefore, my focus needs to be getting my art work seen. I am thankful you have come to look at my art here.
Send me an email with any questions or comments. Thank you.
Jo Ann Allebach
Create Your Badge