I began this 3 foot by 4 foot painting this weekend. All I used for the dark green background was cadmium yellow light, cadmium red medium and cobalt blue with a little mars black and raw umber and did not mix it thoroughly so the various colors can come through.
Then the next day I chalked in where I wanted the trees and started painting the tree trunks. Once you get into the rythm of the strokes they come pretty easy and are a lot of fun.
Here is a picture even though it is not that great because of the glare. I have added more trees today. It does take time especially on this size of canvas.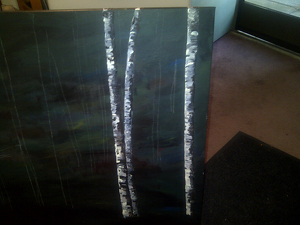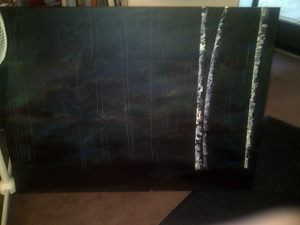 I will be adding more trees eveery day. Thanks for reading.
Jo Allebach